Mascherari Press publishes unique insights on anonymity & privacy systems.
Our goal is to understand how these systems work in practice, how they affect the lives of those that rely on them and how to build new tools that empower people.
Vancouver based, Mascherari Press was founded in 2016 by Sarah Jamie Lewis.
The Need For Anonymity
We believe that everyone has a right to privacy; a right to only tell people information about yourself that you want them to know.
There are an infinite number of reasons that a person might want to keep part of their life private - perhaps they are a journalist communicating with a sensitive source, or a young teenager exploring their sexuality or gender identity; perhaps they are an activist planning a demonstration against a hostile regime, or someone wanting to keep a new job hunt from their employer.
Anonymity is a state achieved when you can communicate with someone while revealing nothing about yourself. New developments in anonymous technology have enabled communities of drug users promoting harm reduction in a safe environment and allowed sources to leak documents safely to news outlets.
Mascherari Press believes that these technologies have so much more to offer and much of our work is focused on enabling the next generation of anonymous applications.
Current Research
For all the amazing technological innovations in the anonymity and privacy space, there is always a constant threat that has no effective technological patch - human error.
Whether it is operational security leaks or software misconfiguration - most often attacks on anonymity don't come from breaking the underlying systems, but from ourselves.
OnionScan has two primary goals:
1) We want to help operators of hidden services find and fix operational security issues with their services. We want to help them detect misconfigurations and we want to inspire a new generation of anonymity engineering projects to help make the world a more private place.
2) Secondly we want to help researchers and investigators monitor and track Dark Web sites. In fact we want to make this as easy as possible. Not because we agree with the goals and motives of every investigation force out there - most often we don't. But by making these kinds of investigations easy, we hope to create a powerful incentive for new anonymity technology (see goal #1)
Support Us
We release all of our research and software in open formats and under open licenses. The majority of our efforts are funded directly by people like you who have an interest in privacy and anonymity.
If you would like to support our work, you have many different options:
Bitcoin
Address: 141soAk2xT5EB2M6bu2rNMr4boBYQT8j4K (or contact sarah@mascherari.press for a unique address)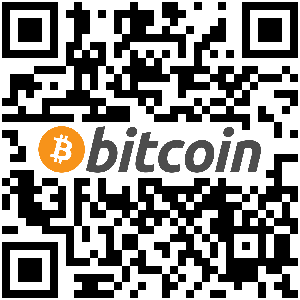 Zcash
Address: zcdBqHxig7BLxvgZjt5CcEQbtfipoP3WCBA748var4UMgV3etra2viKrTmD7NpHBbivg3CFobvEoDV4E59cLNosgL8E4DKU
Patreon
You can support Sarah by pledging at Patreon: https://www.patreon.com/sarahjamielewis